I just took a feral cat from my neighborhood to the ARL to be neutered and receive shots .
Love this program they make a notch on the cat's ear after he has been neutered etc so others will know he or she has been thru the program and is not making more baby kitties.
Very easy to do! Help stop the cat population from exploding!
I named my kitty Hootie and he is free and healthy.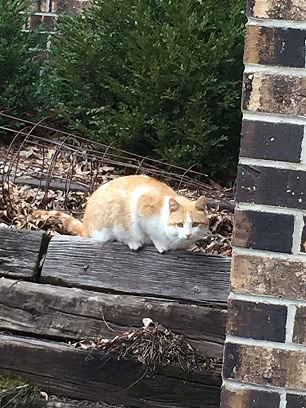 https://www.arl-iowa.org/community/operationcatsnip/
On Monday, December 17, 2018, the Des Moines City Council voted unanimously to approve an ordinance change that allows for a Trap-Neuter-Return (TNR) program to humanely and effectively reduce community/feral cat colonies in Des Moines.
The ARL's TNR program is called Operation CatSnip and is dedicating staff and financial resources to make this a successful program. The ordinance went into effect on March 1, 2019 and the ARL is supporting the community by altering, vaccinating, ear-tipping, and returning healthy community cats to the areas where they've already been living and thriving – and therefore preventing more generations from taking their place.
Operation CatSnip ensures that cat colonies have a caretaker who feeds them and will focus on cats who are happiest living outdoors and are not candidates for in-home adoptions. If you or someone you know is currently caring for an outdoor cat colony, please contact our TNR Coordinator here.
Trap-Neuter-Return programs are best practice among communities across the country and Des Moines is now the largest city in Iowa to allow for such a program. A special thank you to Alley Cat Allies, a national leader in community cat programs, for working with Des Moines city staff and the ARL during this process.